Date:
Thursday, November 18, 2021,

4:30pm

to

6:00pm
Location:
Online (Zoom)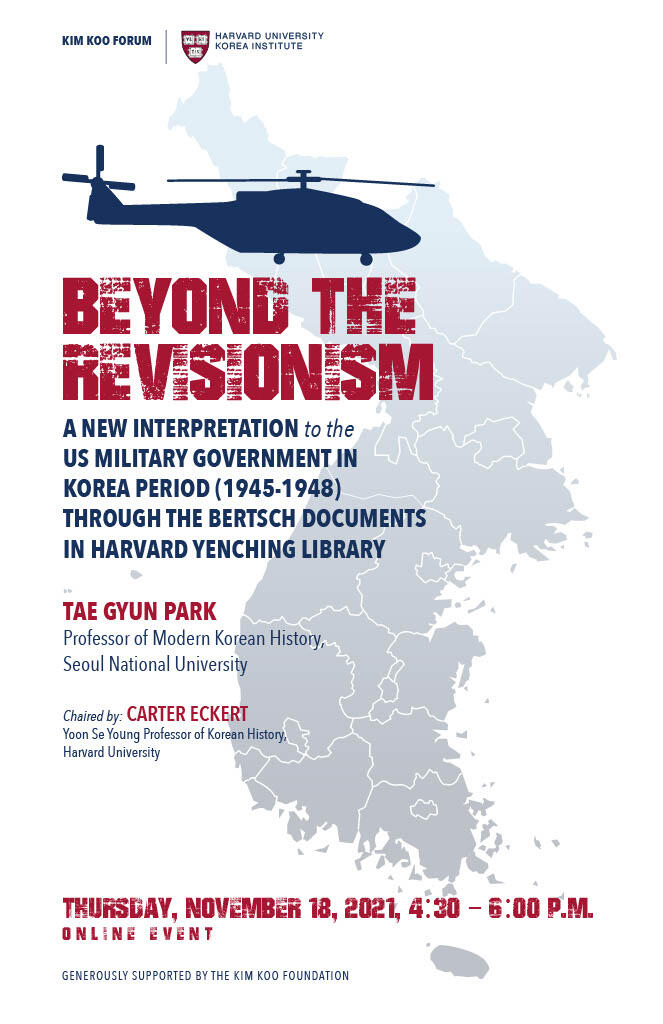 Tae Gyun Park

Professor of Modern Korean History, Seoul National University
Chaired by Carter Eckert, Yoon Se Young Professor of Korean History, Harvard University

Abstract:
The period between 1945 and 1948 under the US Military Government in Korea was very critical for the future of Korea after liberation from Japan. Being different from American policy as well as Korean''s expectation, two separate governments were established in South and North Korea when the US Military Government ended her role in 1948. In order to illuminate the background of the result in 1948, a lot of researchers approached documents both in Korea and America. However, their conclusions were greatly influenced by the Cold War until the 1970s, and by revisionism since the 1980s. As a result, most of the literature described this period as a very simple political structure between rightists supported by America and leftists by the Soviet Union. I would like to reinterpret the era by using documents in Bertsch Boxes in Harvard Yenching Institute, which shows more complex situations and inevitable conditions at that time. This approach will provide a new perspective different from the viewpoint dominated by the Cold War spectrum.